Bulletin Infirmier du Cancer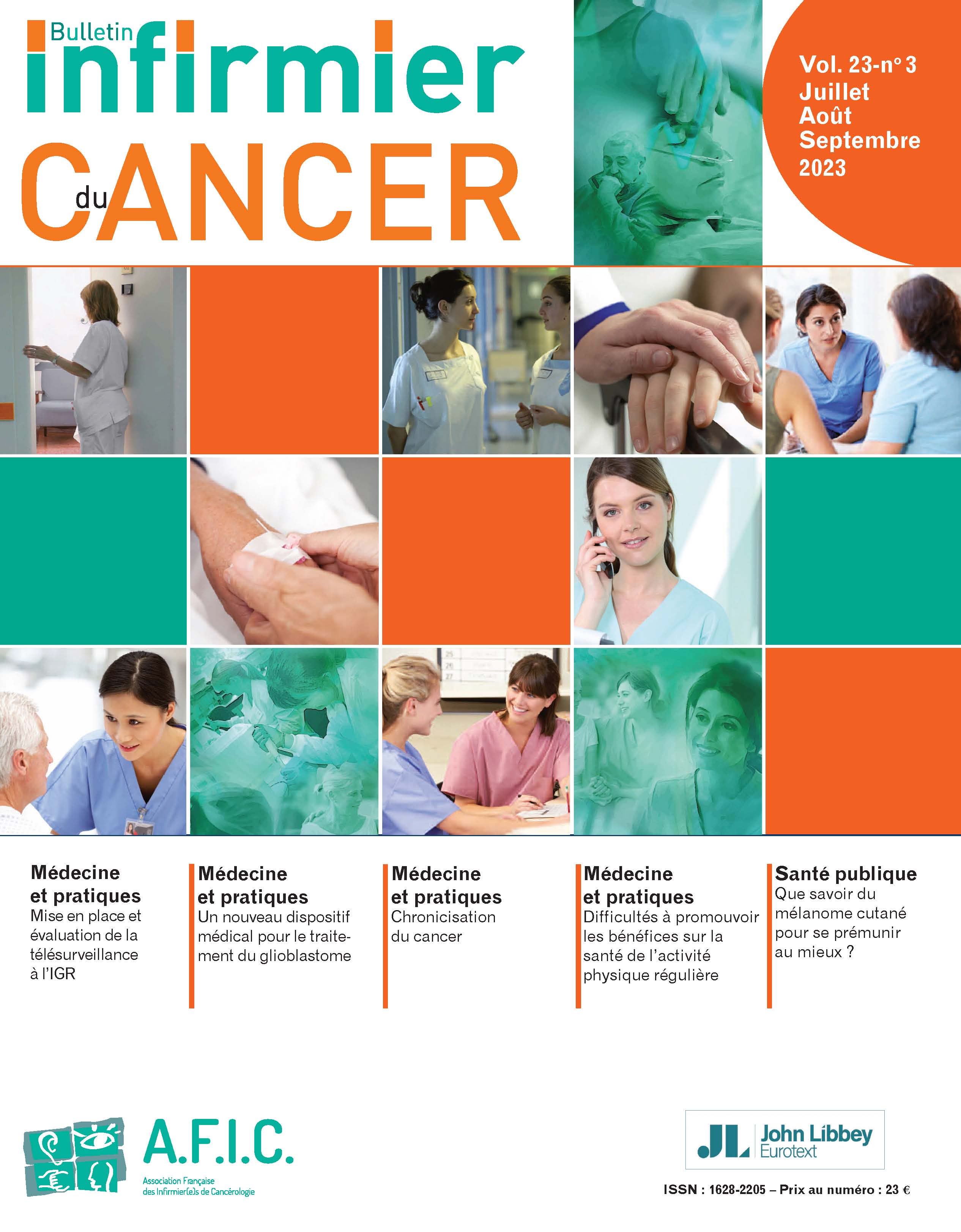 The official journal of the Association Française des Infirmier(e)s en Cancérologie (AFIC).
This quarterly journal is aimed at nursing staff who are in contact with patients suffering from cancer, working in oncology departments, as well as in pneumology, gynaecology and gastro-enterology departments, or working independently.
Launched to answer the needs expressed by nursing professionals, the Bulletin Infirmier du Cancer sets out to provide multidisciplinary news and information on appropriate nursing care for cancer patients. It will also be useful in helping nurses to make contact with one another and to talk about their personal experiences.
MENU
Directeur de la publication / Publication director
Gilles Cahn

Rédactrices en chef / Editors in chief
Monique Debard (Lyon)
Marie-Laure de Botton (Lille)

Comité de rédaction / Editorial Board
Valérie de Chabalier (Bordeaux)
Pascale Dielenseger (Villejuif)
François Gernier (Caen)
Delphine Mathivon (Villejuif)
Didier Mayeur (Dijon)
Jean-Philippe Metges (Brest)
Nicole Rama (Toulouse)
Corinne Tillier (Pays-Bas)