Partnerships & Advertising Department
The Partnerships and Advertising Department is at your disposal to suggest projects based on our reviews and our various skills, in conjunction with our editorial committees.
• Advertisments in our journals, banners on our website
David Laifer, Advertising Manager, assisted by Corinne Salmon, your contact for your media plans: print & digital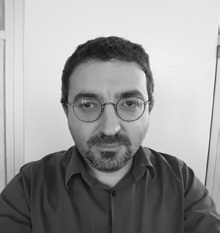 David LAIFER : +33 (0)7 63 59 03 94
Advertising Manager
david.laifer@jle.com
Corinne SALMON : +33 (0)7 63 59 04 06
Assistant
corinne.salmon@jle.com
↪ Download our advertising rates
• Supplements, books, newsletters, applications, websites...
Noëlle CROISAT : +33 (0)7 63 59 03 68
Sales & Partnership Manager
noelle.croisat@jle.com
Journal supplements
Committees (in the fields of oncology, hepato-gastroenterology and digestive oncology, dermatology, hematology, gerontology, psychiatry...) offer you post-congress or thematic supplements, paper or digital
Books
We publish books aimed at physicians (20 questions collection, collections derived from journals, etc.), caregivers, and patients (Physician-patient dialogue collection, better living, etc.)
Our books are designed to promote understanding of disease mechanisms, side effects, compliance, etc.
Newsletters on demand

Paper and/or web newsletters are sent to our subscribers or to specific targets. We take care of the entire project (choice of authors, editorial meetings, follow-up and delivery).
Digital
Applications, websites, podcast, webinars, interviews....