CALL FOR ABSTRACTS - XVI INTERNATIONAL MAGNESIUM SYMPOSIUM
From June 23rd to June 24th

Glasgow (Scotland - UK)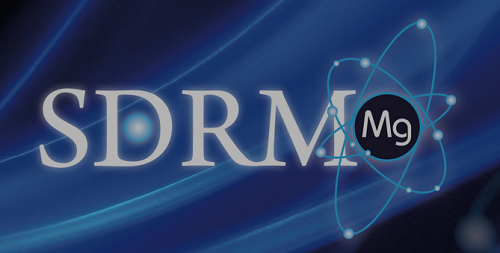 CALL FOR ABSTRACTS - XVI INTERNATIONAL MAGNESIUM SYMPOSIUM

The organization of the
XVI INTERNATIONAL MAGNESIUM SYMPOSIUM "Magnesium in Health and Disease" - June 23-24, 2022 is going on.
Visit our website: https://www.magnesiumsymposium2022.com/
Please note the IMPORTANT DATES:
Deadline Abstract Submission: May 15th, 2022
Early Bird Registration: March 31st, 2022
Furthermore, I have the pleasure to inform you that Wednesday, February 23, 2022 Video Link for (MagNet) Meeting #18 Global Magnesium COVID-19 Project, the initiative created by Andrea Rosanoff on zoom platform to discuss The Relationship between magnesium status and Covid-19 infection is published on SDRM website blog https://www.sdrmsociety.org/blog/. You are invited to participate actively to the blog in order to strengthen our global community.
If you haven't done it yet, I invite you to subscribe or renew your subscription through our website https://www.sdrmsociety.org/membership-registrations/ in order to allow the Society to promote knowledge and science on magnesium and to obtain a reduced fee to the next XVI INTERNATIONAL MAGNESIUM SYMPOSIUM.
Looking forward to sharing new experiences together,
Sincerely,

Prof. Federica Wolf
SDRM PRESIDENT
For further information, please contact us:
Nathalie SPINELLI
ORGANIZING SECRETARIAT FOR SDRM:
The International Society for the Development of Research on Magnesium
http://www.sdrmsociety.org/home.html
Phone +33 (0) 6 52 35 89 91 or +39 375 53 25 448
E-mail: sdrmsociety@gmail.com