Dermato Mag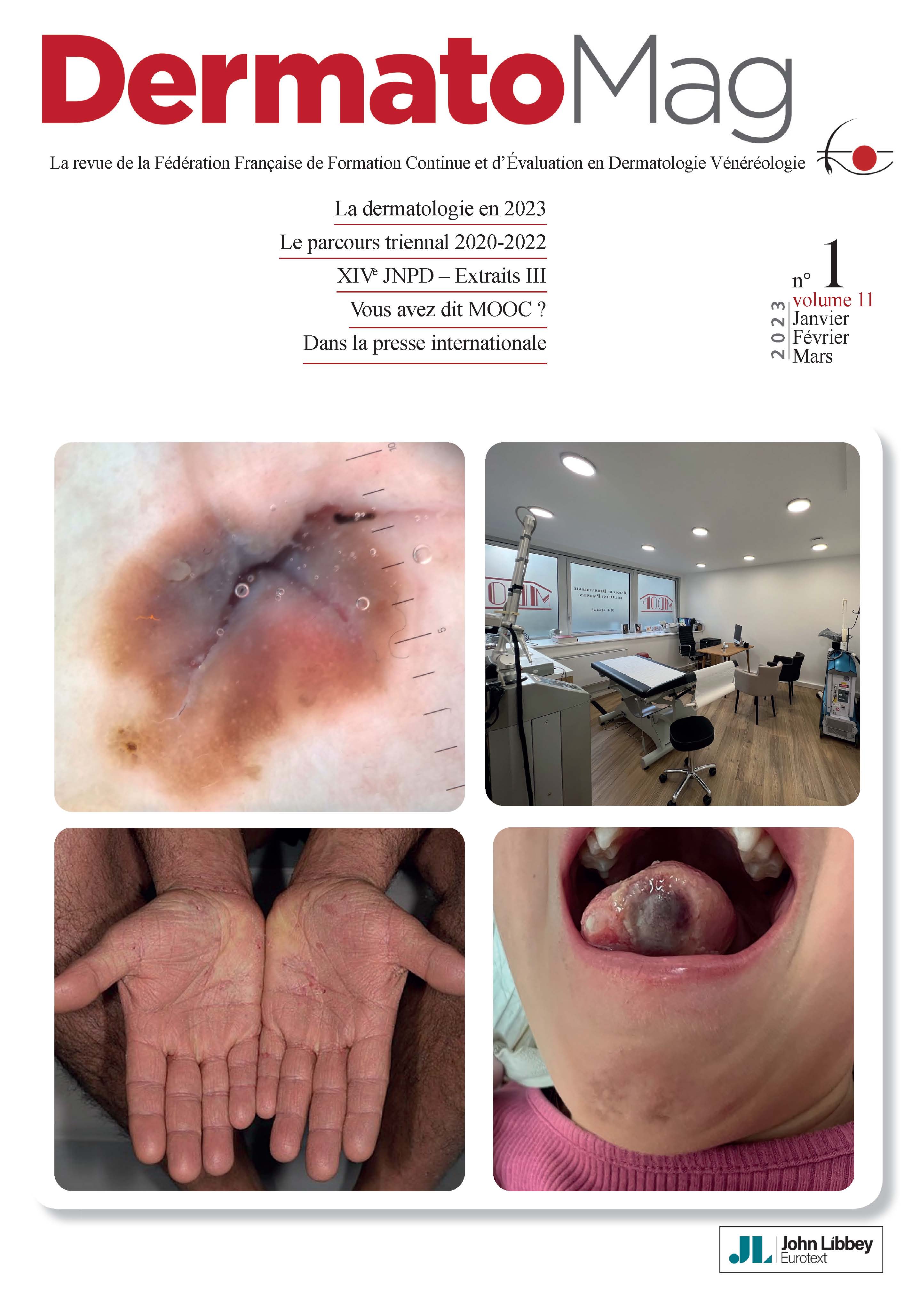 This magazine is the mouthpiece of the French Federation of Continuous Training and Evaluation in Dermatology and Venerology.
Each quarterly issue offers dermatologists a pragmatic approach to their discipline with educational articles combined with professionally useful information broadcast by the Federation.
MENU

Rédacteurs en chef :
Dr Sylvie Monpoint (Montpellier)
Dr Philippe Beaulieu (Pontoise)

Comité éditorial :
Dr Aurélie Acher (Caen)
Dr Danielle Bouilly-Auvray (Dijon)
Dr Jean-Paul Claudel (Tours)
Dr Florence Corgibet (Dijon)
Pr Olivier Dereure (Montpellier)
Dr Michel Le Maître (Caen)
Dr Rémi Maghia (Brive)
Dr Jean Pouaha (Metz)
Dr Sixtine de Raucourt (Caen)
Pr Jean-Luc Schmutz (Nancy)
Comité scientifique :
Dr Pascale Huet (St Clément de Rivière)
Dr Eve Pépin (Meulan)
Dr Alexiane Dallot (Le Kremlin-Bicêtre)
Dr E. Gougeon
Dr Jean-Yves Gourhant (Nemours)
Pr Pierre Vabres (Dijon).