Sexologies
Sexologies, french-speaking Journal of sexology and Sexual Health, is the official journal of the Interdisciplinary Postgraduate Association of Sexology (Aius). It is dedicated to the publication of scientific literature - biomedical sciences, human and social sciences - and clinical literature on issues related to sexualities: sexual functions and dysfunctions, sexual satisfaction, sexual behaviour, gender identities, sexual medicine, public health, sociology and history of sexualities, history, etc. It aims to be a high-level scientific journal of sexology, open to the plurality of methodological and theoretical models, and oriented towards sexological practices - health care, medico-social and educational - in the countries of the French-speaking world.
As a support for training and continuous development, its ambition is to enable professionals in the field in French-speaking countries to benefit from the latest developments in French-speaking and international scientific sexology in a multidisciplinary and transdisciplinary perspective. The current state of French-speaking sexology is thus approached through the prism of medical, psychological, social, societal, legal and ethical news in order to promote exchanges between researchers, clinicians and other professionals.
MENU
Volume 32, issue 1, March 2023
Éditorial
I. Acteurs et praticiens du champ de la santé sexuelle
II. Usagers et problématiques des services de sexologie
See full Table of contents >
Archives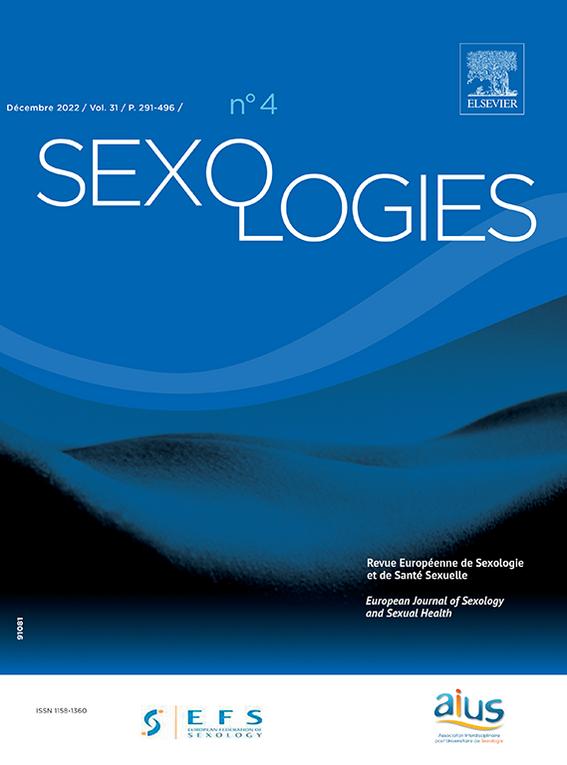 Editorial policy
Here you will find all John Libbey Eurotext (JLE) policies regarding publication in our journals. JLE journals follow the recommendations of the ICMJE (International Committee of Medical Journal Editors). These guidelines are the reference for best practices and ethical standards for the conduct and presentation of research and other information published in medical journals.