European Cytokine Network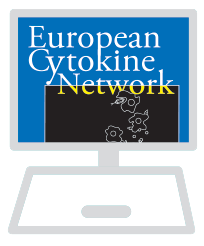 European Cytokine Network is an electronic journal that publishes original articles and abstracts every quarter to provide an essential bridge between researchers and clinicians with an interest in this cutting-edge field.
The official mouthpiece of the European Cytokine Society (ECS), it has become a must-read for specialists in the field thanks to its swift publication and international circulation.
The journal is referenced in several databases, including Medline, which is testament to its scientific quality.
Volume 25, issue 4, October-November-December 2014
Research article

Proinflammatory cytokine responses in patients with psoriasis
Anargyros Kouris, Aikaterini Pistiki, Alexandros Katoulis, Marianna Georgitsi, Sofia Giatrakou, Evangelia Papadavid, Mihai G Netea, Nikolaos Stavrianeas, Evangelos J Giamarellos-Bourboulis

Intereukin-10 and Kupffer cells protect steatotic mice livers from ischemia-reperfusion injury
Alton G. Sutter, Arun P. Palanisamy, Justin D Ellet, Michael G Schmidt, Rick G Schnellmann, Kenneth D. Chavin
See full Table of contents >
Archives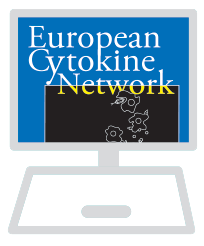 Submit your article to European Cytokine Network!
If you are author and want to be published in European Cytokine Network ,please click here to consult the instructions for authors.