European Cytokine Network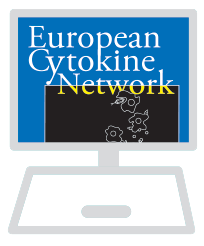 European Cytokine Network establishes an essential link between researchers and physicians interested in this subject at the forefront of research.
Thanks to its speed of publication and international circulation, European Cytokine Network has become the journal of choice for all specialists in the field.
The journal is indexed in Medline and Current Contents and is now internationally recognized as the best publication on cytokines.
European Cytokine Network is the official journal of the European Cytokine Society.
The online version of European Cytokine Network is available. All articles published since 1997 can now be accessed online. Recent articles are available by pay per view or by subscription while older ones have free access.
Volume 25, issue 2, June 2014
Research article

Stability of cytokines in supernatants of stimulated mouse immune cells
Ozbey G, Gorczynski R, Erin N

Interleukin-6, interleukin-1 gene cluster and interleukin-1 receptor polymorphisms in Iranian patients with juvenile systemic lupus erythematosus
Vahid Ziaee, Fatemeh Tahghighi, Mohammad Hassan Moradinejad, Sara Harsini, Maryam Mahmoudi, Arezou Rezaei, Samaneh Soltani, Maryam Sadr, Yahya Aghighi, Nima Rezaei
See full Table of content >
Archives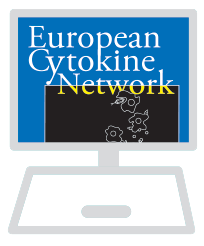 Submit your article to European Cytokine Network!
If you are author and want to be published in European Cytokine Network ,please click here to consult the instructions for authors.