Epileptic Disorders
The Educational Journal of the International League Against Epilepsy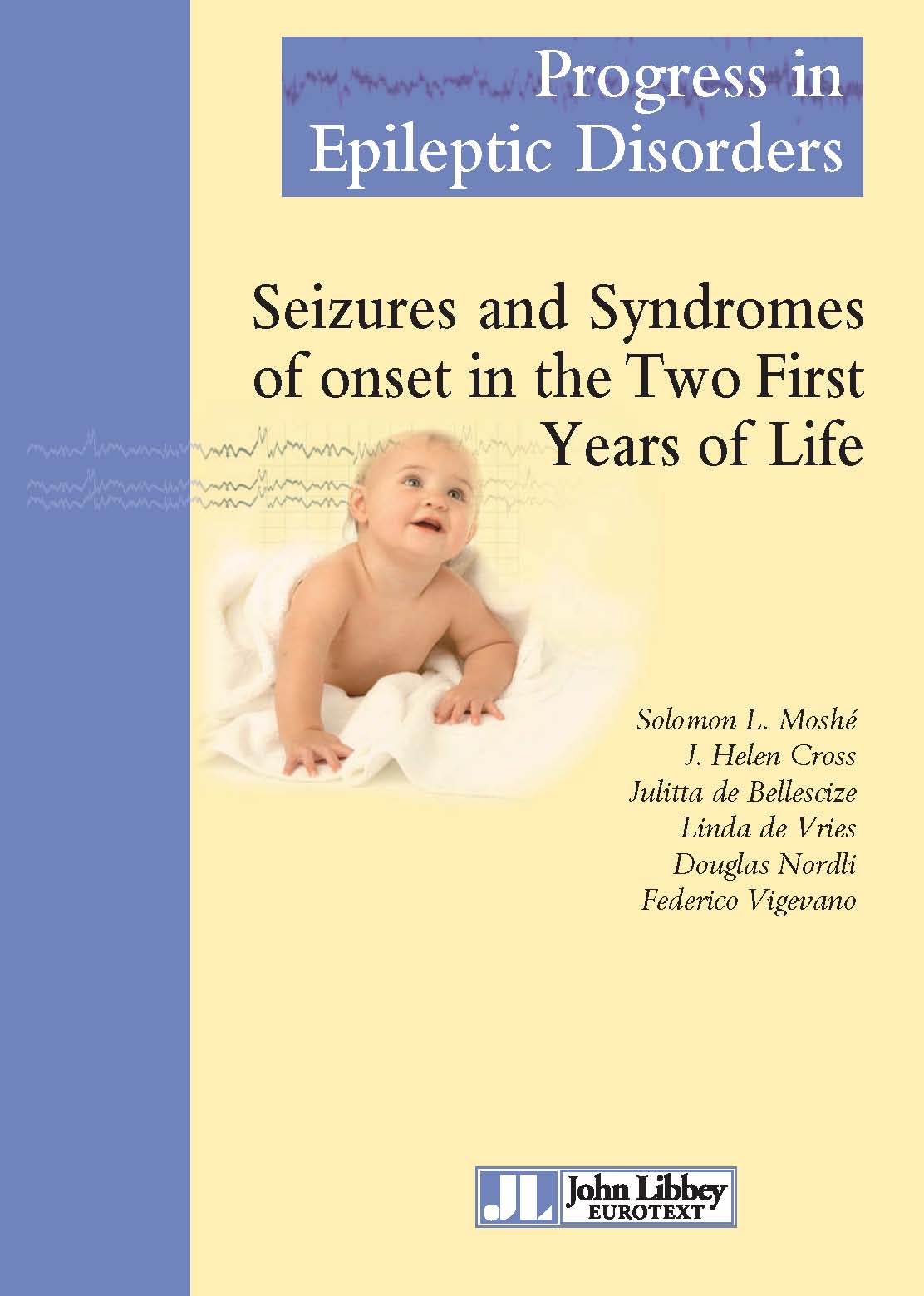 The reference book on diagnosis, consequences and management of neonatal and infantile seizures

New insights on how it is best to approach seizures and epilepsy in the first two years of life, to systematically create a blueprint upon which diagnostic and treatment decisions can be based.
First class knowledge in neurology and epilepsy
Discover all our reference books in paediatric neurology and epilepsy, written by world-renowned specialists.
Videos & Imaging research
Volume 17, numéro 3, September 2015
Invited Editorial Comment
Review article
Seminars in Epileptology
Original articles
Voir le sommaire complet >
Archives
Jean AICARDI, 1926 - 2015
Jean AICARDI, a clinician, clinical investigator and educator, left us on 3rd August 2015.
Professor AICARDI had a passionate life-long commitment to medicine, to child neurology and clinical epileptology. He obtained his medical degree in 1955 (Faculté de Médecine de Paris), worked as a Research Fellow at the Harvard Medical School, headed the Pediatric Neurology Unit at the University Hospital Necker-Enfants Malades in Paris, was a Director of Research at the French National Institute of Health and Medical Research INSERM (1986-1991) and a Honorary Professor of Child Neurology at the Institute of Child Health, London UK (1992-1998).
Jean AICARDI was a pioneer in child neurology who contributed significantly to the description of several neurological entities including Aicardi's syndrome in 1969; Aicardi-Goutières syndrome in 1984; Rett syndrome (together with Bengt Hagberg); alternating hemiplegia of childhood and others. He published more than 400 articles in major international peer-reviewed journals, 120 chapters in books and authored or co-authored three internationally recognized books:
- Aicardi's Epilepsy in Children (LWW, 3rd edit. with A. Arzimanoglou and R. Guerrini, 2004);
- Diseases of the Nervous System in Childhood (Mac Keith Press; 3rd ed. 2009; 4th ed. in press);
- Movement Disorders in children (with Emilio Fernandez-Alvarez; Mac Keith Press 2001)
He was awarded with several academic honors and distinctions including the Hower Award of the American Child Neurology society in 1986, the Epilepsy Research Award of the American Epilepsy Society in 1995, the Ramon y Cajal Award, the ILAE-IBE Ambassador for Epilepsy Award and the ILAE-IBE Life Achievement Award.
As a teacher he believed on what he called the "members of the young generation" and in 1999 he easily accepted the invitation to become the founding editor-in-chief of an epilepsy journal devoted to electro-clinical semiology of the epilepsies, Epileptic Disorders, today the educational journal of the ILAE.
Jean AICARDI treated everyone with respect; he was always available and willing to provide thoughtful and humble advice to his colleagues and students, to the families that he always deeply respected and the sick children he so much cared about.
A tireless clinician and teacher, "Monsieur Aicardi" will be remembered not only as one of the founders of child neurology but also as the mentor of more than 100 child neurologists all over the world. His clinical ward rounds will remain unforgettable to many of us. He was the one who taught us "that a major part of examination, and one too often neglected, consists of watching spontaneous activity of the child … the best manner of assessing CNS function but also behavior". He strongly believed, and he was so right, that in this era of ubiquitous technology, careful observation of clinical signs and symptoms and their correct interpretation, based upon a thorough knowledge, remain as essential as ever.
Merci Monsieur!
Alexis Arzimanoglou
Epileptic Disorders Editor-in-Chief
ILAE farewell to Jean AICARDI (http://www.ilae.org/visitors/farewells/Aicardi.cfm)
Epileptic Disord
ers Educational Prize

Award for the most significant contribution to the educational mission of the journal.
Read more about Alexandra Liava, 2015 Prize recipient and her team work...