Epileptic Disorders
The Educational Journal of the International League Against Epilepsy
Multimedia
Teaching Material
The EpiCentre
Online
Submission
First class knowledge in neurology and epilepsy
Discover all our reference books in paediatric neurology and epilepsy, written by world-renowned specialists.
Now available
An update on neurocognitive and behavioural deficits observed in developmental neurology:
epilepsy, brain malformations, tumours, autistic spectrum disorders, syndromic and non-syndromic intellectual disabilities, cerebral palsy and CNS progressive disorders.
Videos & Imaging research
Archives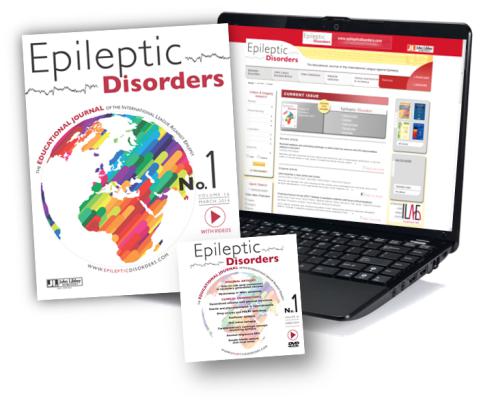 A journal, a DVD and the reference website: www.epilepticdisorders.com Epileptic Disorders, the real forum where the whole World of the Epilepsy Community can share experiences.
Free access !
To consult this special issue, click here.