Epileptic Disorders
The Educational Journal of the International League Against Epilepsy
Multimedia
Teaching Material
The EpiCentre
Online
Submission
Information
& Subscription
First class knowledge in neurology and epilepsy
Discover all our reference books in paediatric neurology and epilepsy, written by world-renowned specialists.
Now available
An update on neurocognitive and behavioural deficits observed in developmental neurology:
epilepsy, brain malformations, tumours, autistic spectrum disorders, syndromic and non-syndromic intellectual disabilities, cerebral palsy and CNS progressive disorders.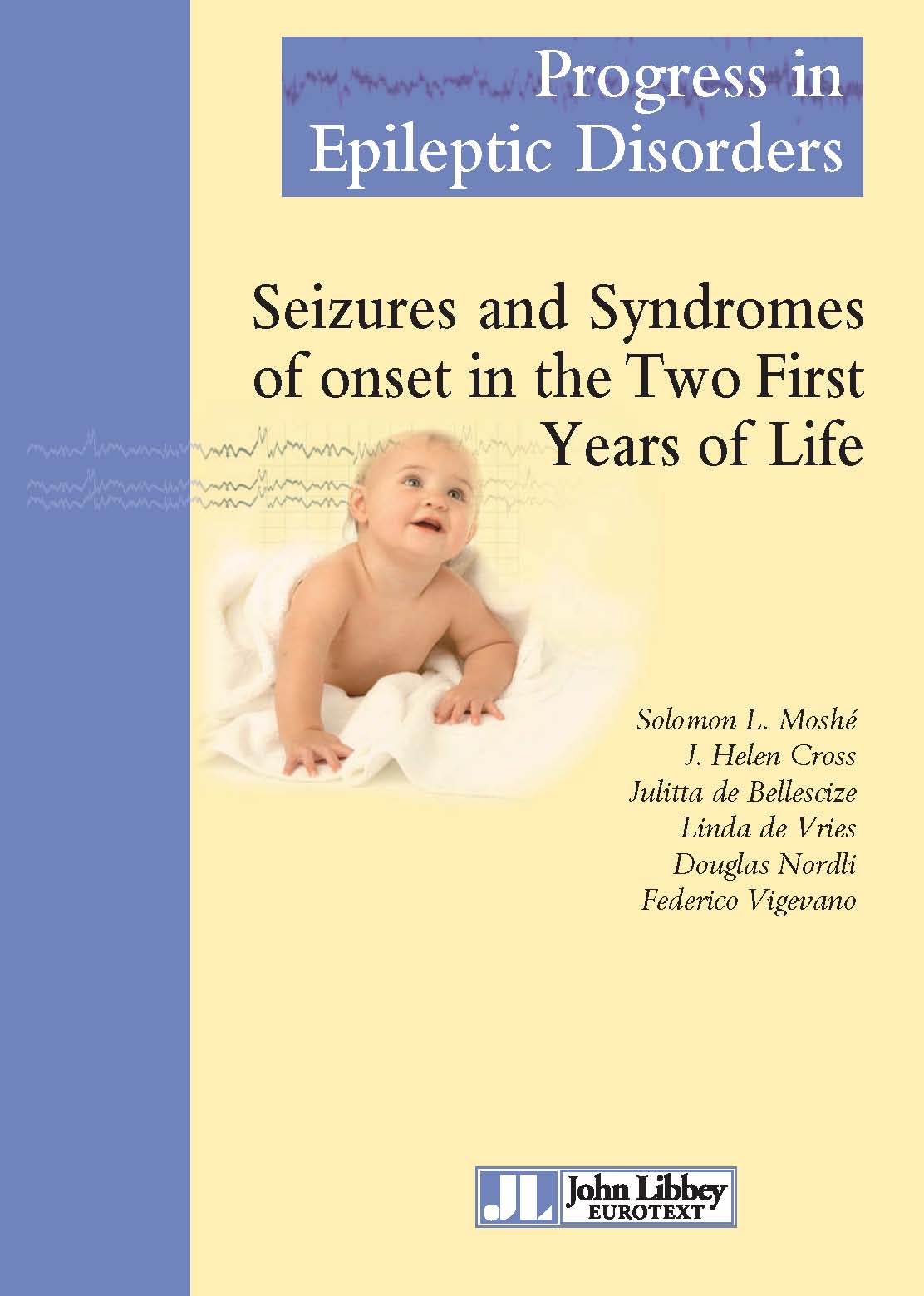 The reference book on diagnosis, consequences and management of neonatal and infantile seizures

New insights on how it is best to approach seizures and epilepsy in the first two years of life, to systematically create a blueprint upon which diagnostic and treatment decisions can be based.
Videos & Imaging research
Volume 17, numéro 2, June 2015
Review article
Seminars in Epileptology
Electroclinical reasoning report
Original articles
Voir le sommaire complet >
Archives
Free access !
To consult this special issue, click here.
Epileptic Disord
ers Educational Prize

Award for the most significant contribution to the educational mission of the journal.
Read more about Alexandra Liava, 2015 Prize recipient and her team work...
Articles à paraître
par Teona Shatirishvili, Tamar Kipiani, Giorgi Lomidze, Maia Gabunia, Nino Tatishvili
par Vi-Huong Nguyen-Michel, Anne Bornand, Aroquia-Marie-Edith Balathazar, Kiyoka Kinugawa, Xuân-Yên Lâm, François Piette, Jean Mariani, Sophie Dupont
Tous les articles à paraître >