Pictures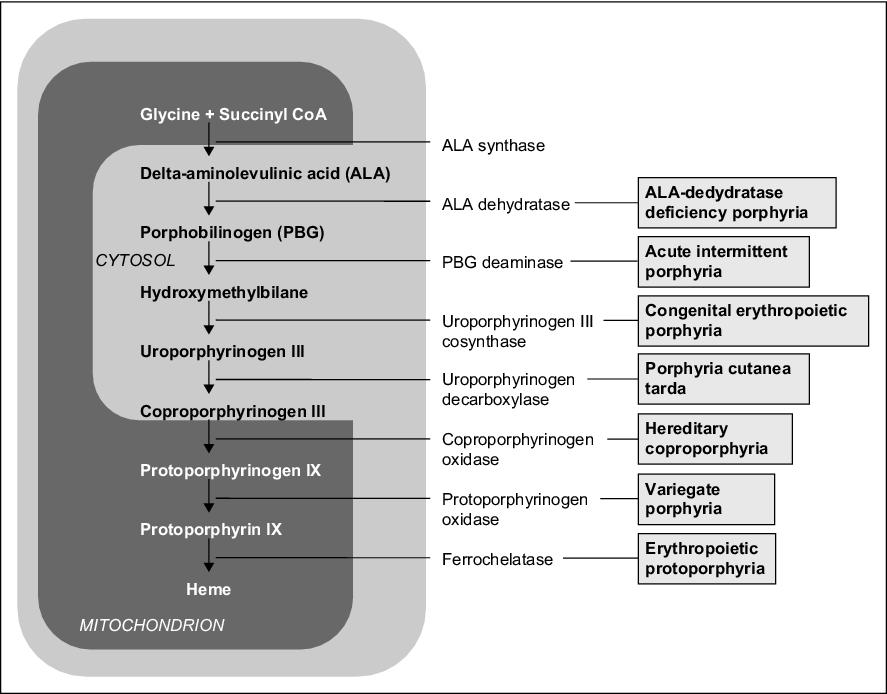 Figure 1 The porphyrin-heme biosynthetic pathway.
Figure 2 A) Blister, miliae, and hyperpigmented scars on the dorsum of the left hand of a patient with porphyria cutanea tarda. B) Lateral view of the same hand,showing a blister, erosions, superficial crusts, and hyperpigmented scars. C) Porphyria cutanea tarda. Detailed view of the dorsal aspect of digitus II and III of a patient: Intact, partially, hemorrhagic blisters, erosions, crusts, and scarring. D) Porphyria cutanea tarda with chronic course: Erosion and sclerodermiform plaques in the neck of a patient.
Figure 3 A) Erythropoietic protoporphyria. Acute photosensitivity reaction with unsharply demarcated erythema and edema on both hands and the wrists of a 10-year-old boy. B) Erythropoietic protoporphyria. Erythema, postinflammatory hyperpigmentation, and erosions in the face of a 9-year-old girl. Note the subtle scarring on the nose.
Figure 4 A) Congenital erythropoietic porphyria. Extensive excoriation, ulceration, and scarring in the face with severe cartilage destruction on the nose resulting in mutilation. Note the partial absence of eyebrows and the complete loss of eye-lashes as well as the hypertrichosis on the right shoulder. B) Congenital erythropoietic porphyria. Erythrodontia due to massive protoporphyrin deposition in the teeth.
Figure 5 Variegate porphyria. Intact blister, erosions, crusts, miliae, and hyperpigmented scarring on the back of the hands. Clinically, the cutaneous lesions can not be distinguished from those encountered in porphyria cutanea tarda.
Figure 6 Algorithm for the diagnosis of the porphyrias based on the prevailing clinical symptoms.