URG' Catastrophes
Biological-chemical-nuclear risks. Emerging diseases. Emergency plans
2020
Collection : Collection URG'
Publishor : ARNETTE
184 pages
Published in : French
Speciality : Emergency
Format : 13 x 18 cm
All official recommendations in one volume
in the case of medical management of exceptional risks
Disaster medicine is one of the facets of emergency medicine and symbolizes its richness. The exceptional situations that medical structures may be confronted with require rigorous learning and solid reflexes. Indeed, crisis management cannot be improvised, and it is essential to avoid any "over-disaster" as a consequence of poor organisation or inappropriate actions.
True to the spirit of the collection, this practical guide allows the emergency doctor to quickly get to the heart of the matter once the threat has been identified. Whether it is a chemical, nuclear or biological risk or an attack, the book offers more than 70 technical data sheets - written for each vulcanizing agent - which will help professionals to define specific procedures to be followed. A reminder of the various emergency plans and official recommendations helps to clarify the role of each in the management process.
This exhaustive guide contains only the necessary notions and is essential for the application of the protocols by the emergency doctor, first-aid worker, administrative staff or military personnel involved. It also complements the teaching material for students of the Disaster Medicine Capability or Masters in Health Crisis Management.

Frédéric Adnet
-----------------
University professor, hospital practitioner, Urgences-Samu 93, Head of the Emergency and Imaging unit, Avicenne Hospital, Bobigny, France
Member of the Board of Directors of the French Society of Emergency Medicine (SFMU)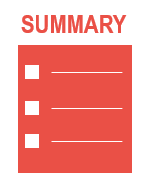 I. Chemical risk
Including: Sarin, Chlorine, Yperite, Tear gas, Cyanide.
II. Biological risk
Notably: Cholera, Ebola, Ricin, Plague...
III. Nuclear risk
Notably: Acute irradiation
IV. Emergency plans
Notably: Organization of emergency services in the case of chemical risk, Circular 700, White Plan, ORSAN device.
V. Technical Data Sheets
Notably: Mobile Health Stations (MHS), protective masks
Ces ouvrages devraient également vous intéresser