Pictures
Figure 1a. A solitary, slowly growing, painless, mobile nodule below the right ala of a 6-year-old Japanese boy. The nodule had a nonulcerated, teleangiectatic surface.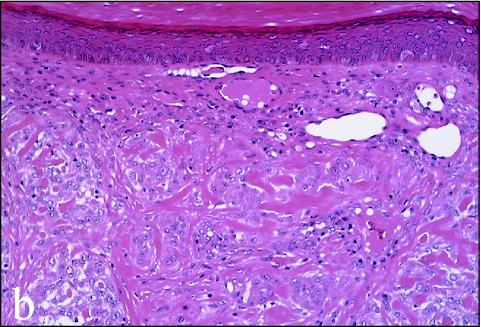 Figure 1b. Low magnification revealed many tiny cellular nodules that occupy the dermis. H&E, × 100.
Figure 1c. In some areas isolated nodules were seen. H&E, × 50.
Figure 1d. Higher magnification showed a biphasic pattern with spindle-shaped or stellate cells at the periphery and macrophages in the center of the lesions. H&E, × 200.
Figure 2a. CD68 immunostain was positive in macrophages, × 200.
Figure 2b. Smooth muscle actin showed positive staining in the spindle cells around the nests. × 200.