Is an agrosystem an ecosystem?
Cahiers Agricultures. Volume 21, Number 1, 57-63, Janvier-Février 2012, Option

DOI : 10.1684/agr.2012.0541
Résumé
Summary

Author(s) : Jacques Tassin, Cirad UPR BSEF Campus international de Baillarguet TA C-105/D 34398 Montpellier France.

Summary : Although the ecosystem concept is no more than an intellectual commodity, it is still considered as a paradigm of ecology. An agrosystem is therefore conceived as being a specific ecosystem. Brief analysis however reveals that these concepts poorly overlap. Moreover, the agrosystem concept fits in much better with recent advances of ecology than does the ecosystem concept that is regressing in relationship to innovative and integrative new concepts (e.g. interactive networks). The ecosystem concept suffers from the absence of both physical frontiers and history. The main strength of the agrosystem concept is to have made a place for man, its conductor, and to act within a dense network involving both short and very long distances. For all these reasons, the ecosystem concept cannot be considered as a unifying concept reconciling agronomy and ecology.

Keywords : agroecology, agroecosystems, ecology , ecosystems, rural environment, farming systems, vegetal productions
Pictures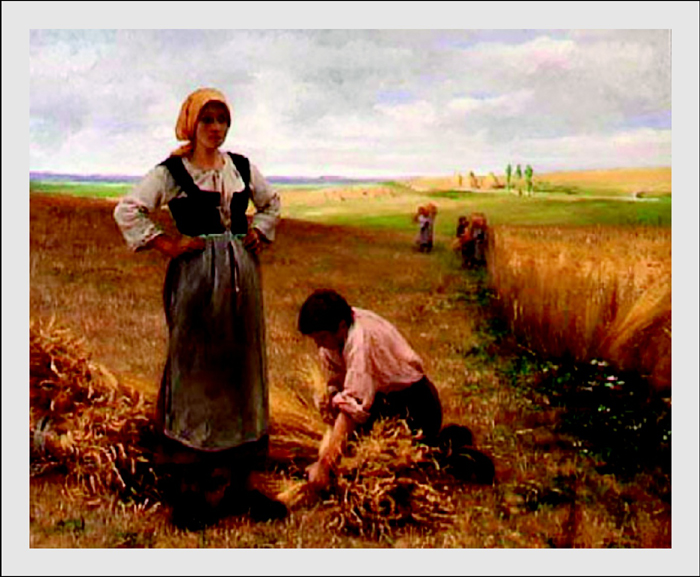 Figure 1 En moissonnant les champs. Toile de Georges Laugée (1886). Harvesting the fields, by Georges Laugée (1886).
Figure 2 Champ de bananiers. Pierre-Auguste Renoir (1881). Banana field, by Pierre-Auguste Renoir (1881).