Cutaneous leishmaniasis (Aleppo boil): successful treatment with topical paromomycin (Humatin®)
European Journal of Dermatology. Volume 7, Number 1, 47-8, January - February 1997, Thérapie
Summary

Author(s) : M. Al-Wakeel, P. Kiehl, A. Kapp, J. Weiss, Department of Dermatology, Hannover Medical School, Ricklinger Straße 5, D-30449 Hannover, Germany..

Summary : Cutaneous leishmaniasis (CL) is a parasitic infection of the skin, which is characterized by chronic, inflammatory, granulomatous lesions. Although self-limiting in most cases this infection often leaves disfiguring scars. Here, we present a young female with cutaneous leishmaniasis in whom we achieved a good cosmetic result by topical therapy with 15% paromomycin (Humatin®) in petrolatum.

Keywords : Aleppo boil, Humatin®, leishmaniasis, paromomycin, topical treatment.
Pictures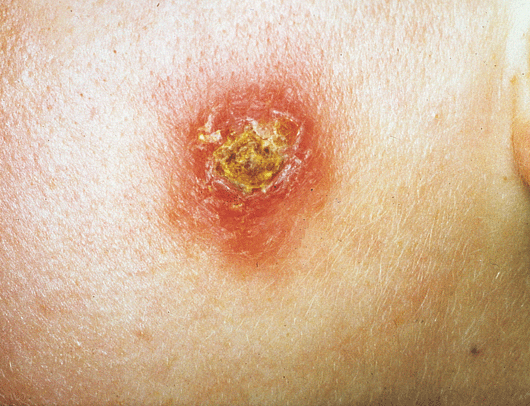 ---

Figure 1. Ulcerated leishmanial nodule on the left cheek.

---
---

Figure 2. Tissue biopsy from the left arm: typical Leishman Donovan bodies in histiocytes (arrow) (hematoxylin-eosin, x 70).

---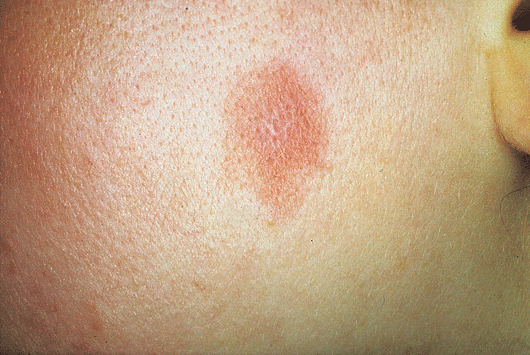 ---

Figure 3. Post-treatment result of the facial lesion 3 months later.

---